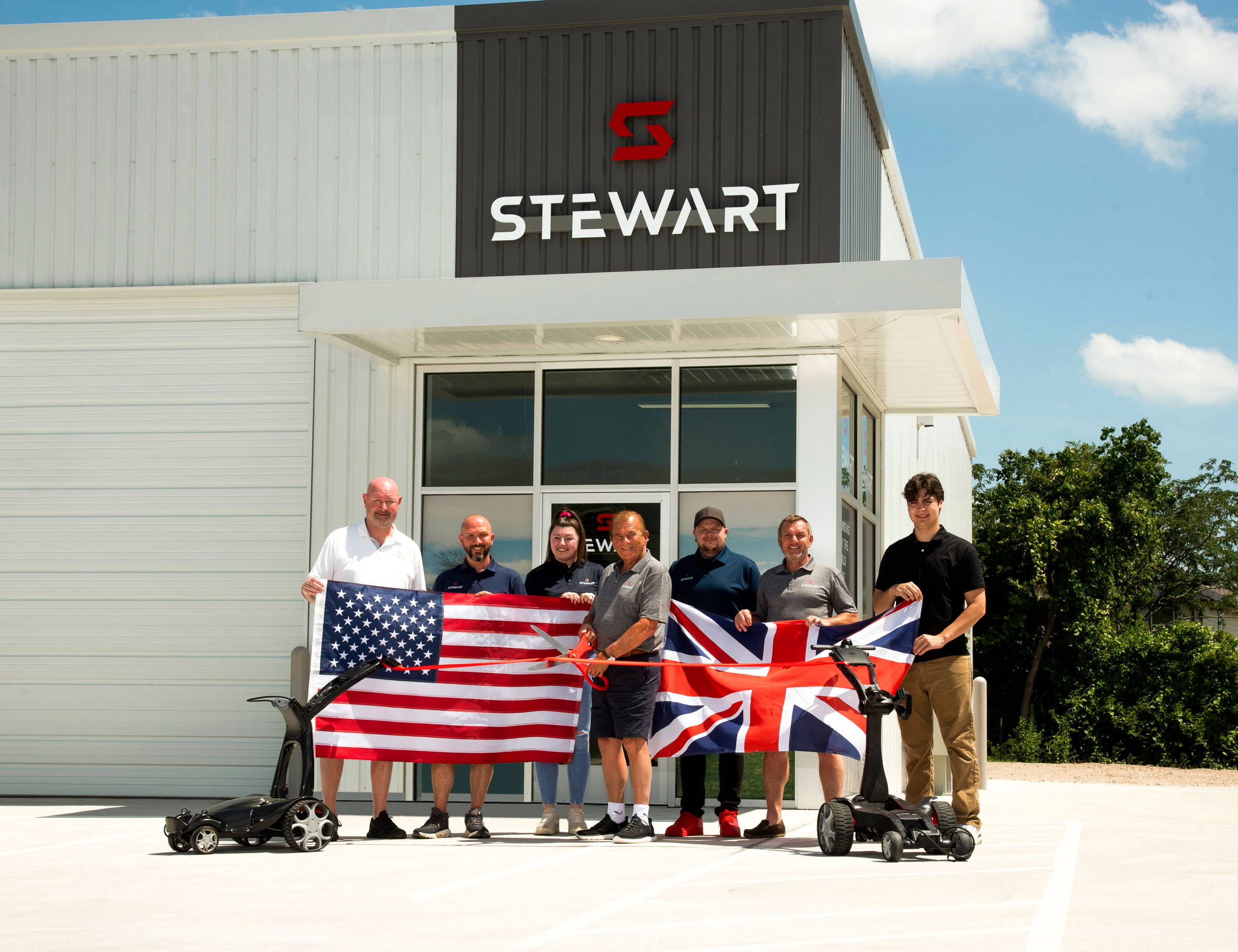 A dedicated U.S. Customer Care Centre has been opened by Stewart Golf, the world's leading manufacturer of follow and remote-control golf caddies.
Located in a brand-new facility in Houston, Texas, Stewart Golf will support all stateside customers with their signature level of customer-focused support and a servicing department. The new facility is fully operational and has already earned an 'Excellent' rating on TrustPilot.
"We're thrilled to be able to offer dedicated customer care and servicing to our U.S. customers," said CEO Mark Stewart, who was in Houston to officially open the new Customer Care Centre alongside co-founder David Funnell and Chairman Ross Stewart.
"Next to creating world class caddies, looking after our customers is the most important thing we do. Our team even changed its name from 'Customer Services' to 'Customer Care' to reflect how we think about this.
"Investing in this new team and facility is a massive step in our commitment to the United States as a market. We see the U.S. as a region with huge growth potential, so putting down roots is a natural step for us as a business."
In preparation for the opening of the new Houston CCC, the U.S. team spent time at Stewart's British factory, and members of the factory team are frequent visitors to Houston to ensure the two sites share the same vision and working culture.
In addition to creating the Houston CCC, Stewart has also upgraded its distribution capabilities by opening a new distribution centre in Nevada which will reduce shipping times for more than 90% of U.S. customers.