Stewart Golf Tees Up for Prostate Cancer UK: Driving Fore a cure
On June 21st, UK members of the Stewart Golf team participated in The Big Golf Race 2023 to raise funds and awareness for Prostate Cancer UK, a cause that aims to keep men in the game for longer. Two four-balls were challenged to complete 'The Marathon' (four rounds, 72 holes, 26 miles), all in one day...
Here's how they got on.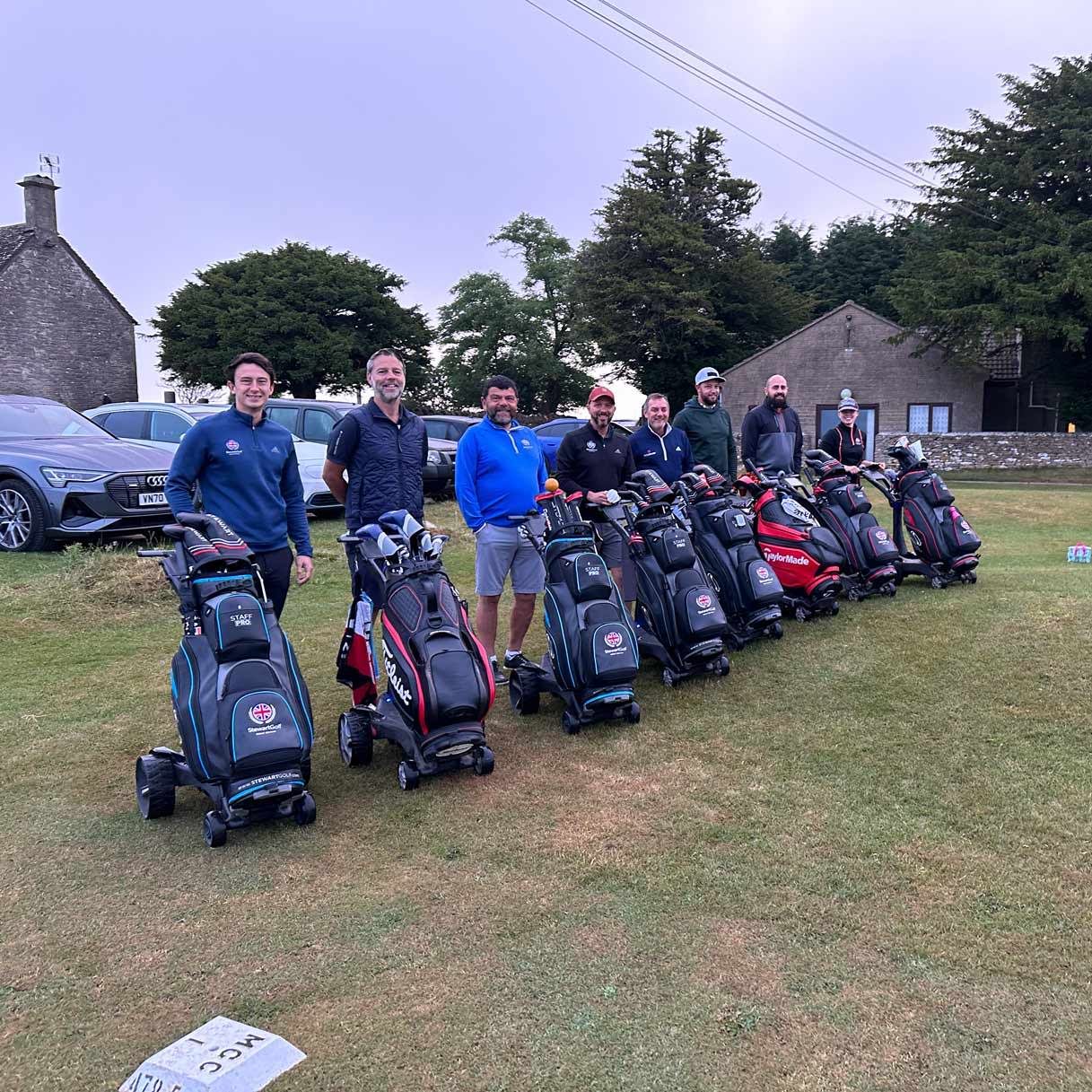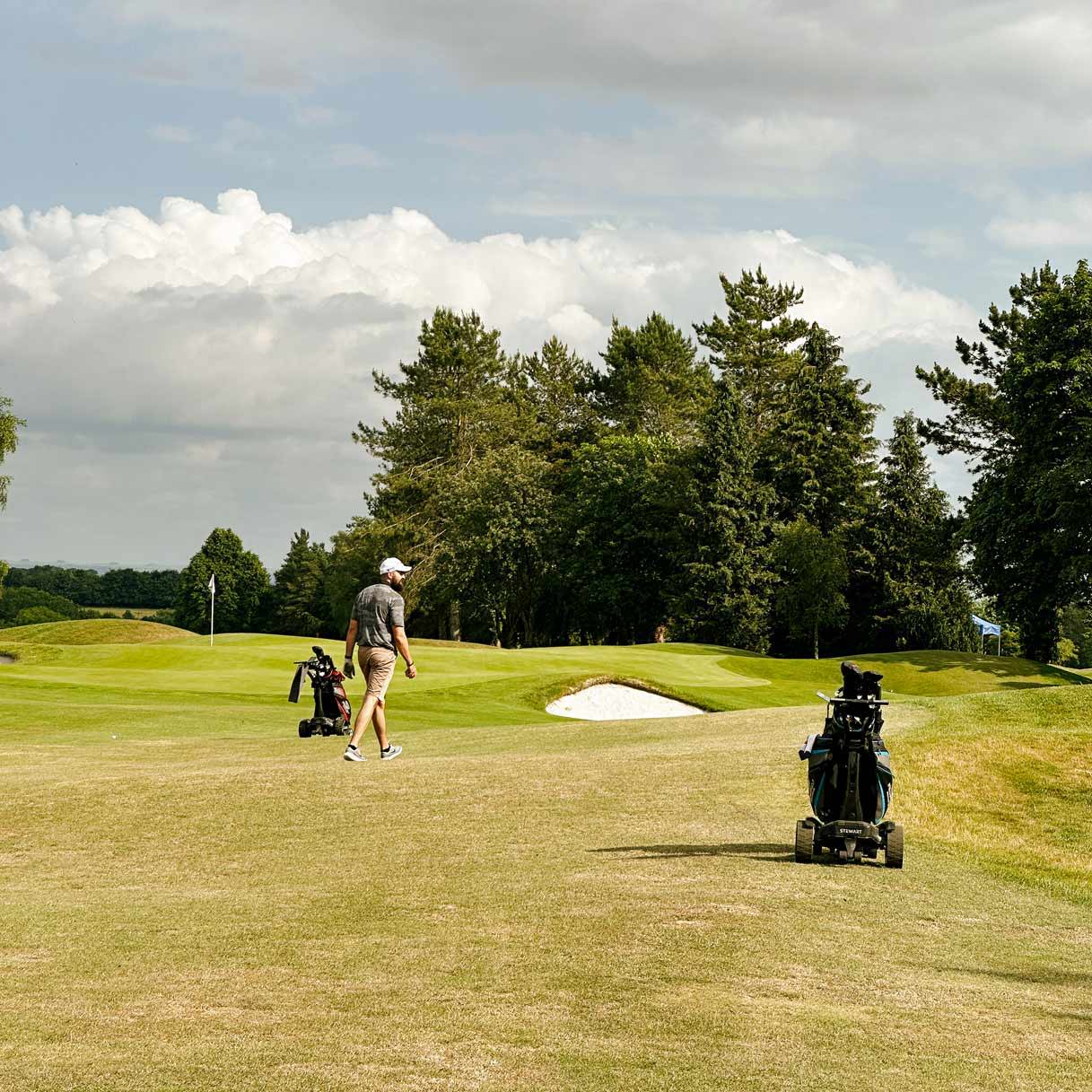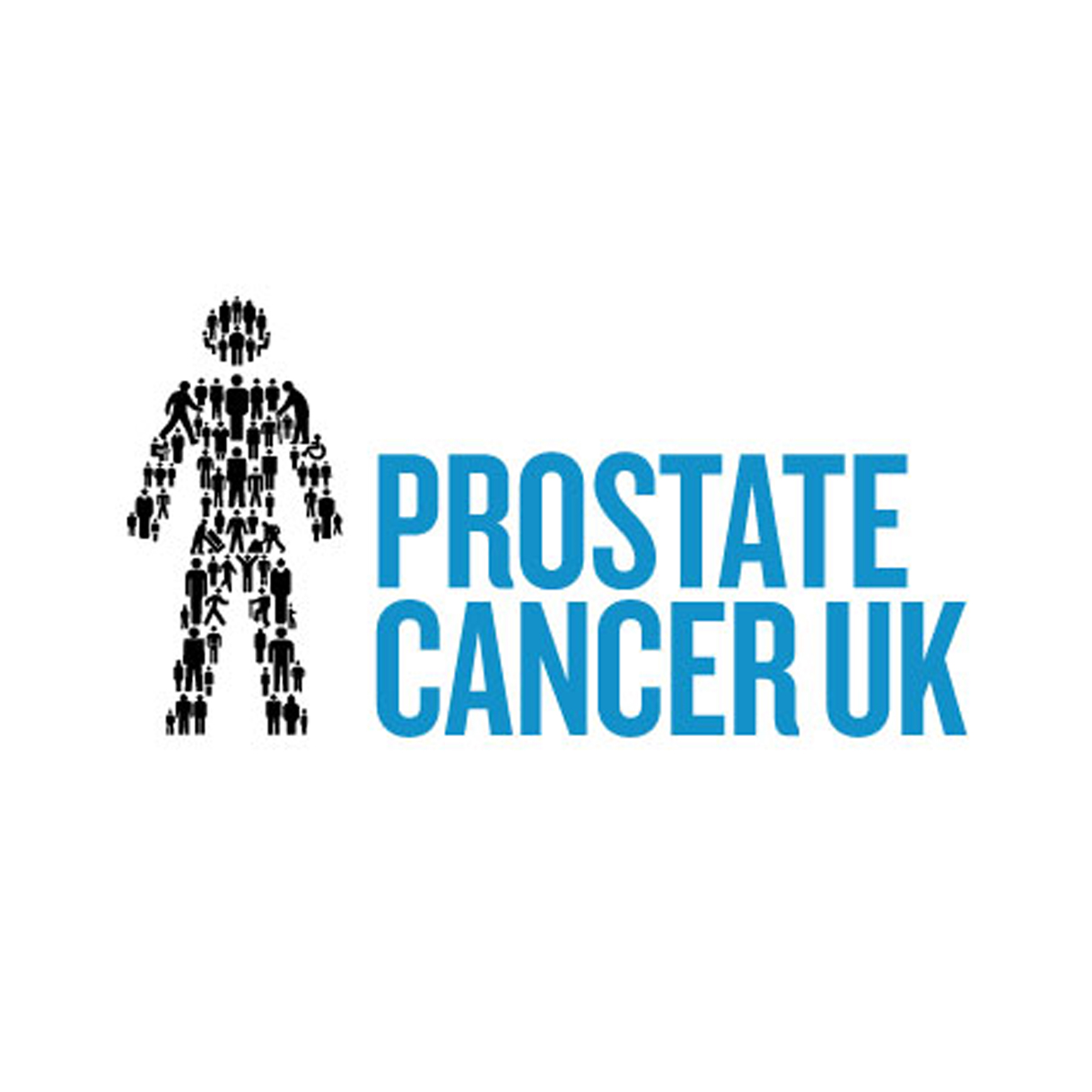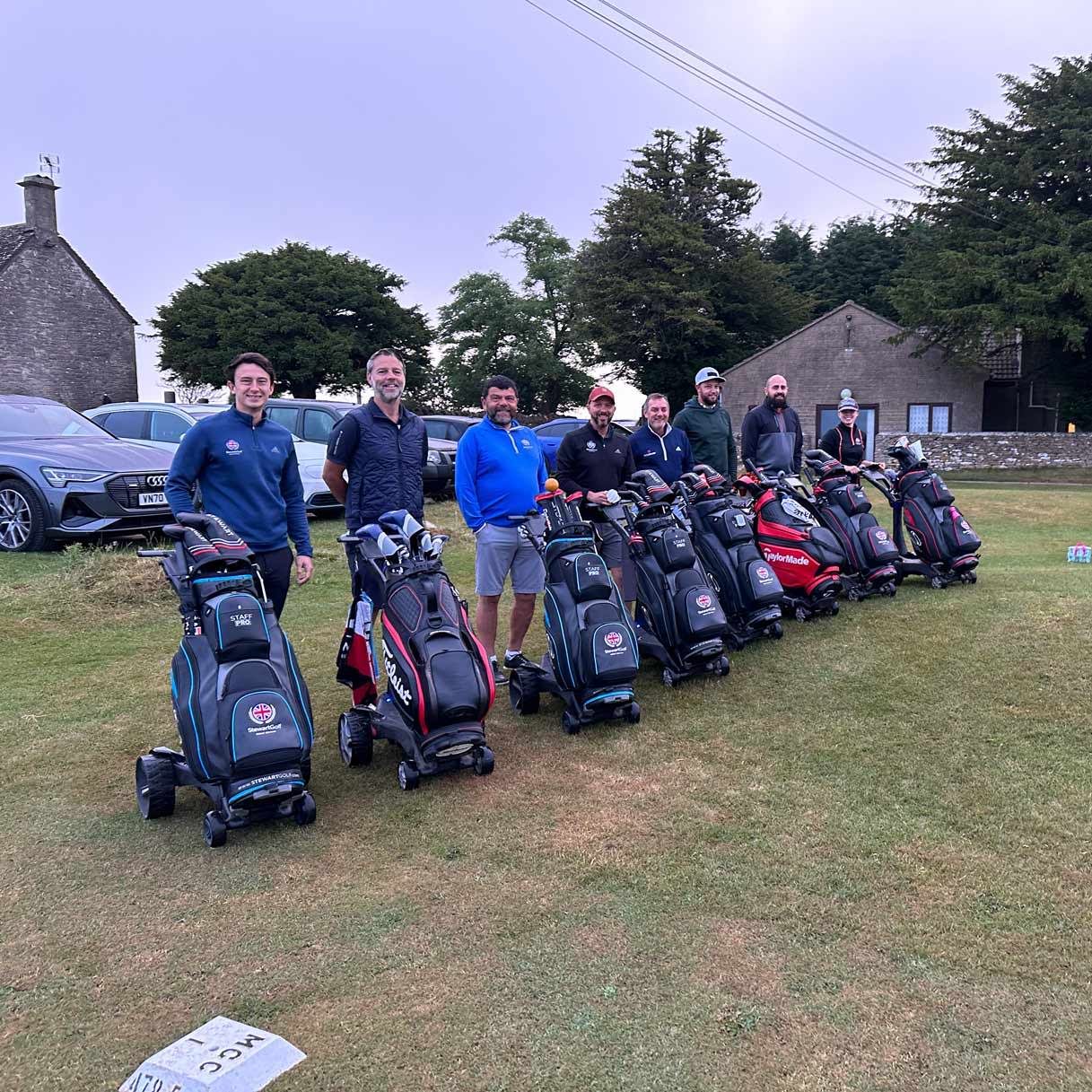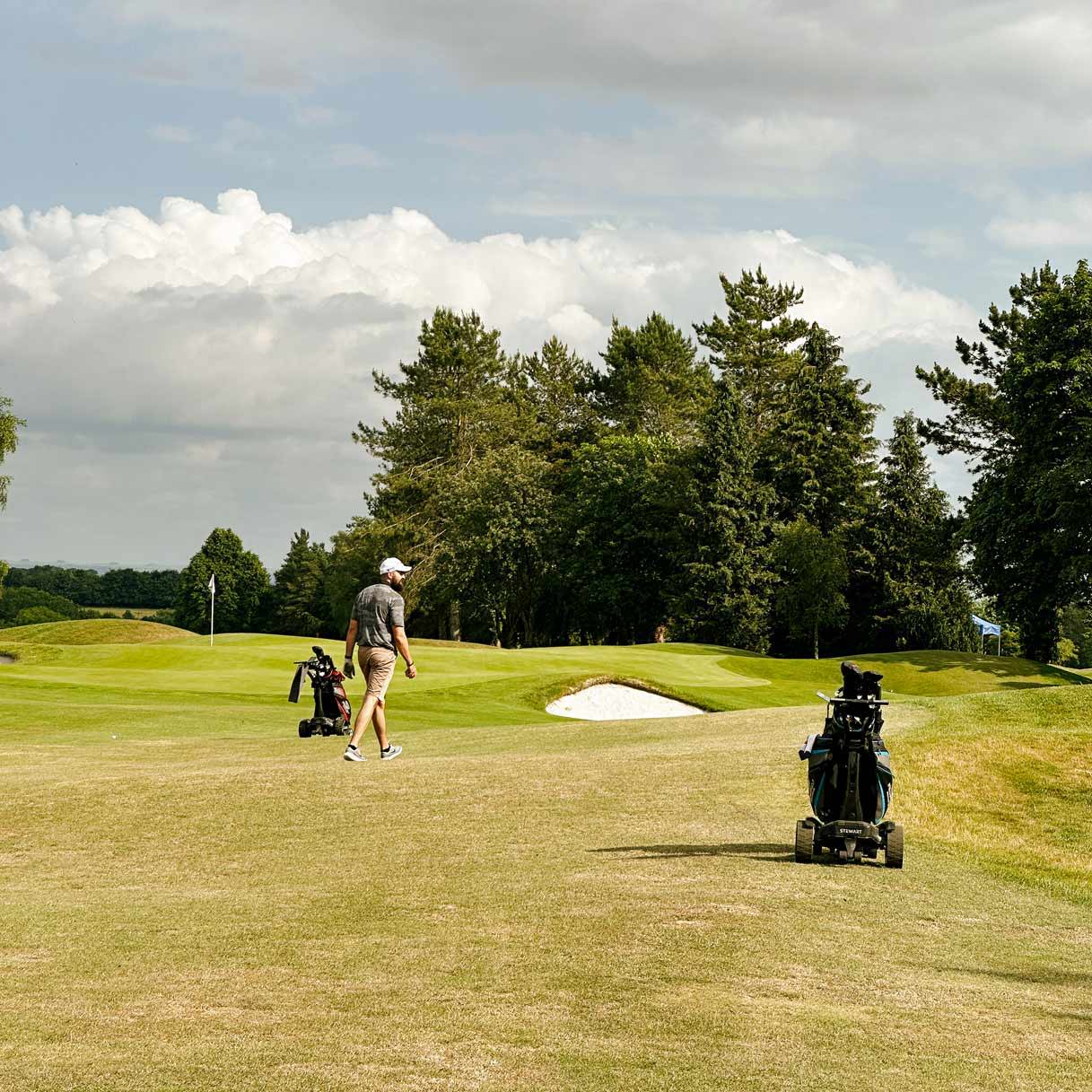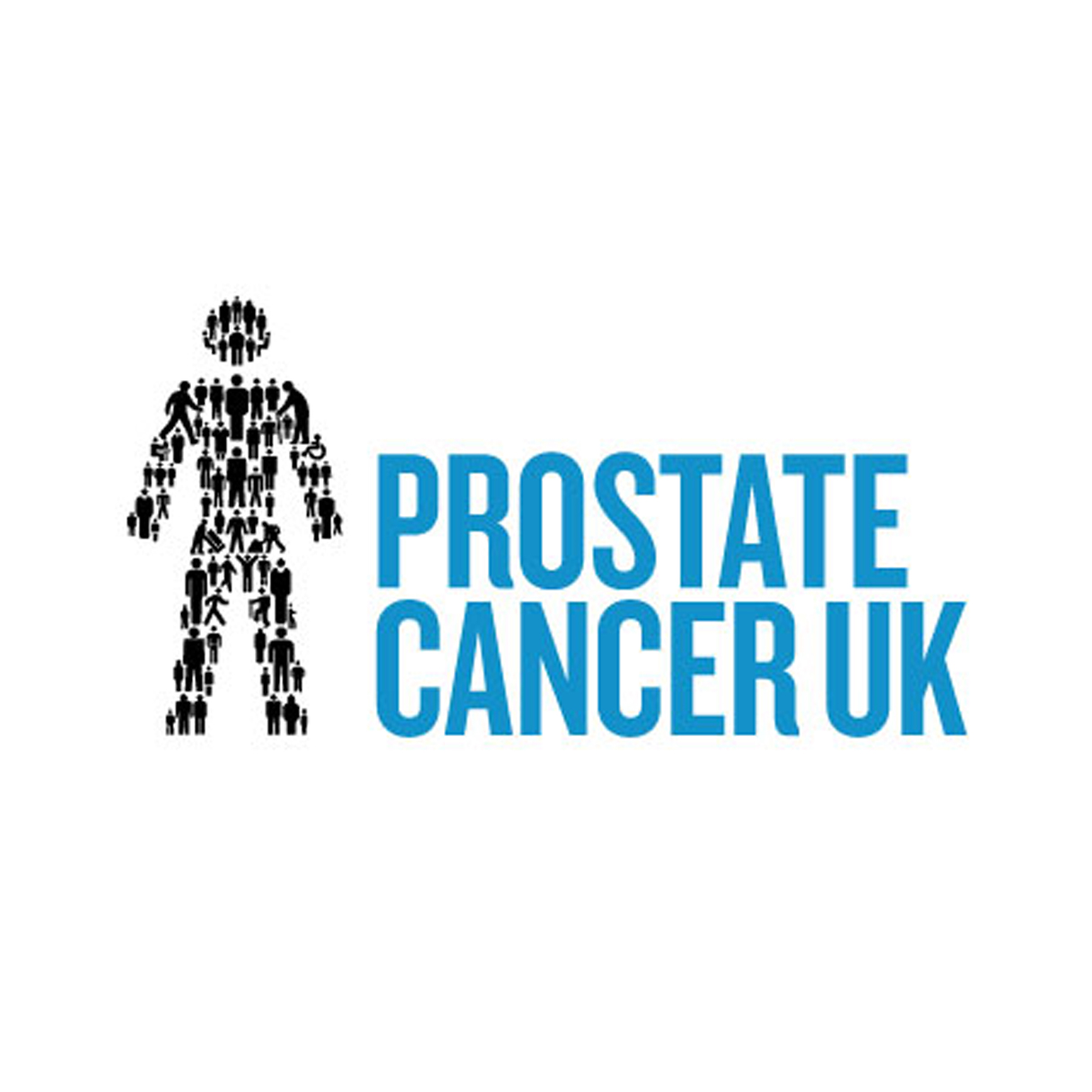 Both Stewart teams began round one at 5am at Minchinhampton Golf Club's Old Course, which provided a delightful challenge for golfers of all levels. The course featured no bunkers, although plenty cattle, dogs, horses, and walkers to contend with. The first round finished at 8:45am and the teams headed straight to Minchinhampton New Course for round two, which began at 9:14am. After a quick lunch, they played round three at 1:30pm, and the final round began at 5:55pm. A small group of members from Minchinhampton Golf Club and supporters followed the teams through five holes, keeping them motivated and finishing just before 10pm. The Stewart team completed the challenge in a total of 17 hours, achieving a staggering feat of playing golf for that duration!
The funds raised from their efforts will help contribute to essential research, better access to treatment, and improved support services for those affected by prostate cancer. The aim during the day was not only to raise money, but to also encourage conversations about men's health and the importance of early detection.
Over $2000 was raised, thank you to all who have donated so far. The team's Just Giving page is still live, if you can, please donate to the cause. Any amount is greatly appreciated.
Mark Stewart said: "In total I took almost 54,000 steps which is approximately 24 miles which isn't quite a marathon… but certainly felt like one!"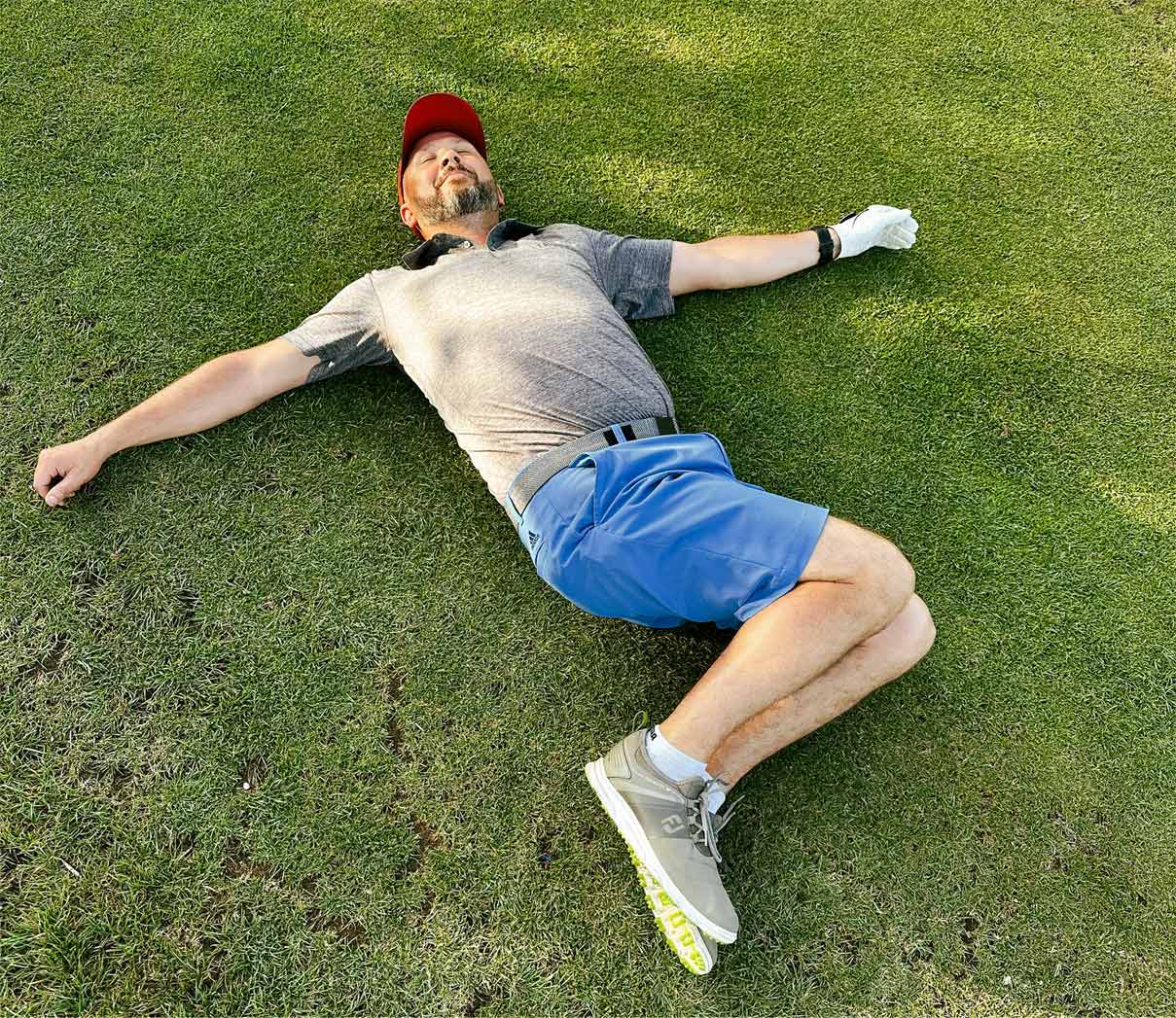 Funding Research That Will Stop Men From Dying From Prostate Cancer
Aside from non-melanoma skin cancer, prostate cancer is the most common cancer among men in the United States. It is also one of the leading causes of cancer death among men of all races. By supporting Stewart Golf and donating to our charitable efforts, golfers and enthusiasts can make a real difference in the lives of those affected by prostate cancer. Together, let's drive for a cause and tee up a brighter future for men's health.
Please help support Prostate Cancer UK by donating to the Stewart Golf Just Giving page, by using the button below. Thank you for your support.