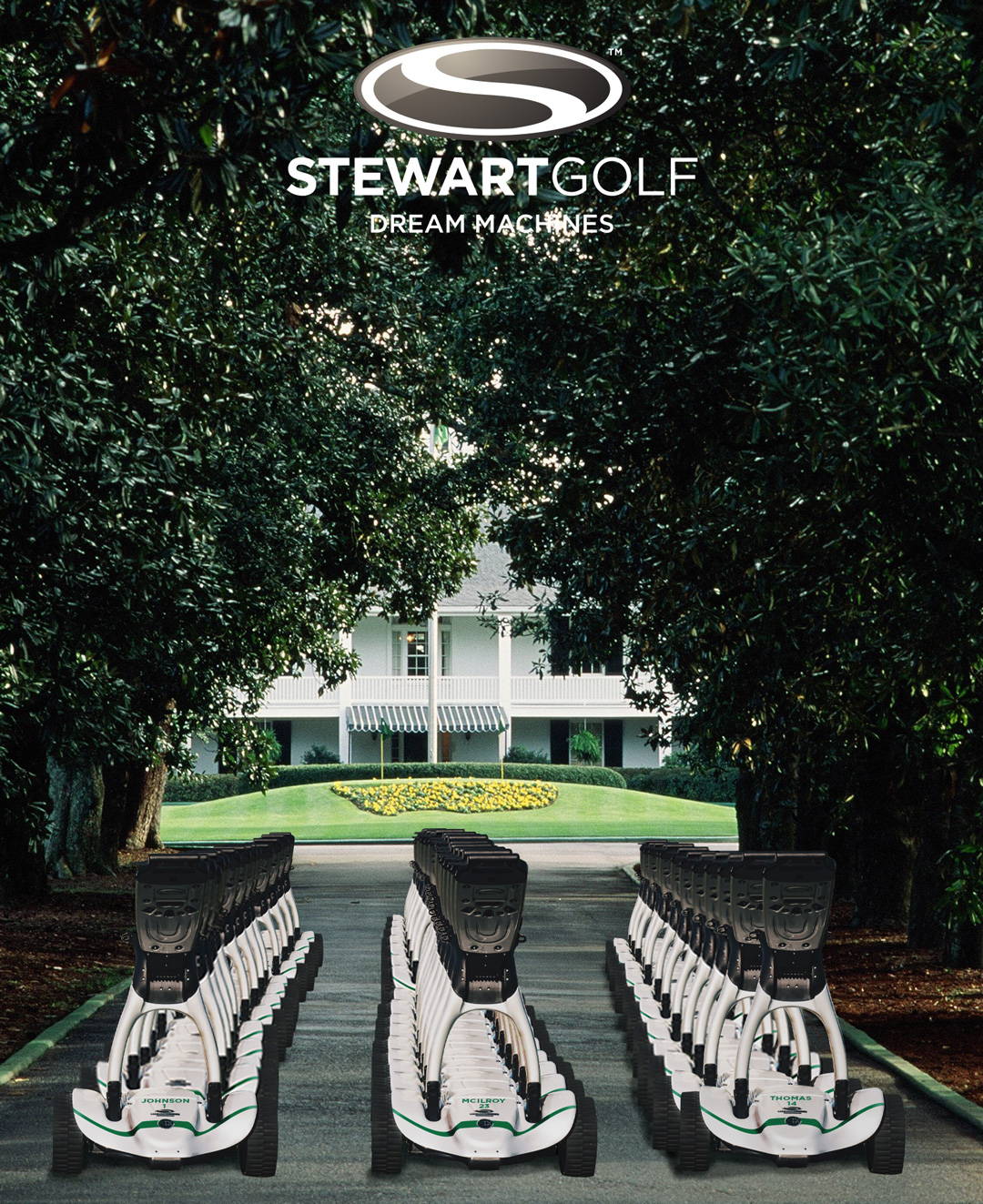 COVID restrictions have meant that the 2021 Masters tournament will be the first to be played without caddies. Tournament organizers have arranged a fleet of Stewart Golf X10 Follow trolleys to carry the player's bags instead.
"We approached Stewart Golf after it became clear that we wouldn't be able to accommodate caddies this year," an Augusta National spokesperson said. "After cancelling the Par 3 Contest, it was only a matter of time before further restrictions had to come in to force. The X10 Follow cart is the next best thing to a caddie, and the white version fits perfectly with our traditional color scheme".
Stewart Golf have supplied 92 of the company's latest X10 Follow model, in Pearlescent White. The fleet will be complete with the traditional player name tags and numbers, with #1 reserved for 2020 winner Dustin Johnson.
One PGA Tour winner (who wanted to remain anonymous) said, "Most of the players are actually happy with this change. Ever since range finders were allowed earlier this year my bagman has had very little to do other than carry my bats and snacks. Lee Westwood has even had his girlfriend and son carrying his bag! This change will save me 10% too!"
Stewart Golf USA's US Marketing Manager, April Fuels added, "Customers are constantly telling us that our Follow system is like having a caddie, so where better than Augusta to have the opportunity to prove it in a live tournament?"
Sarah Connor of the Tour Caddies Association said, "Autonomous robots have no place in our world. These things will become self-aware and will start hitting balls themselves. They'll take over completely. You've been warned."