Macmillan Longest Day 72 Hole Challenge
03.45: This seemed like a REALLY good idea at the time we agreed to do it, now not so much...
04.45: Team picture time and no-one has long enough arms for a selfie so the phone's propped up on the bumper of one of our cars and the timer's on. 05.00: And we're off: 72 holes to go but it's a BEAUTIFUL sunrise and we've remembered this whole thing's for charity.
07.15: They've been playing golf on the Old Course at Minchinhampton Common since 1889 but the cows have been here even longer than that and they know how to leave a calling card. It's part of the "charm" of the course but that doesn't help tremendously when you've got to putt through this lot.
08.30: That's the first round done: 84 points is a decent score in anyone's money, let alone when you're in before everyone else has got up. Off now to the New Course for a shower and change of clothes before Round Two.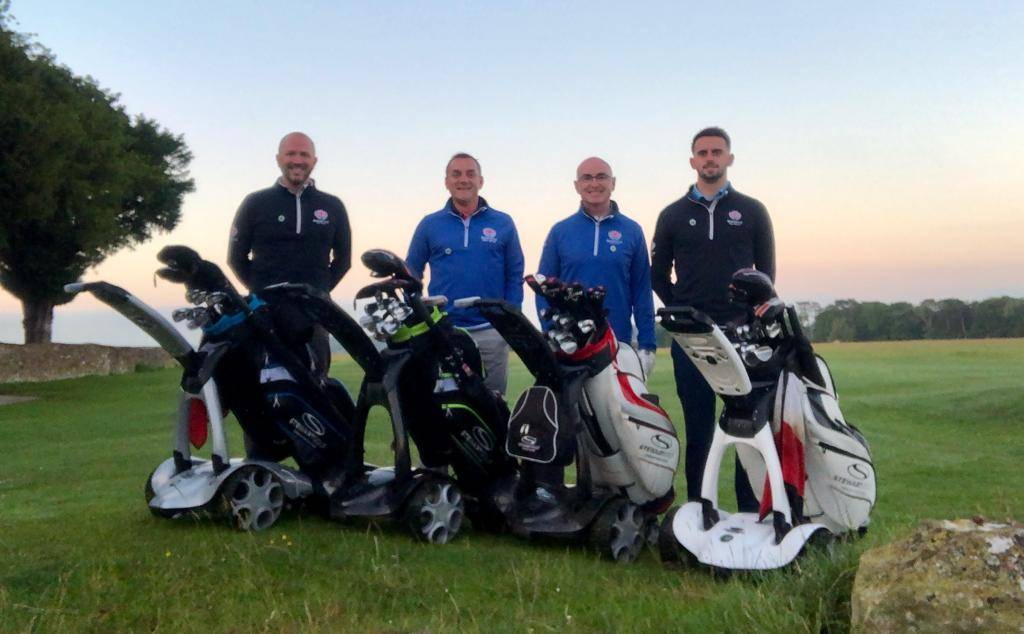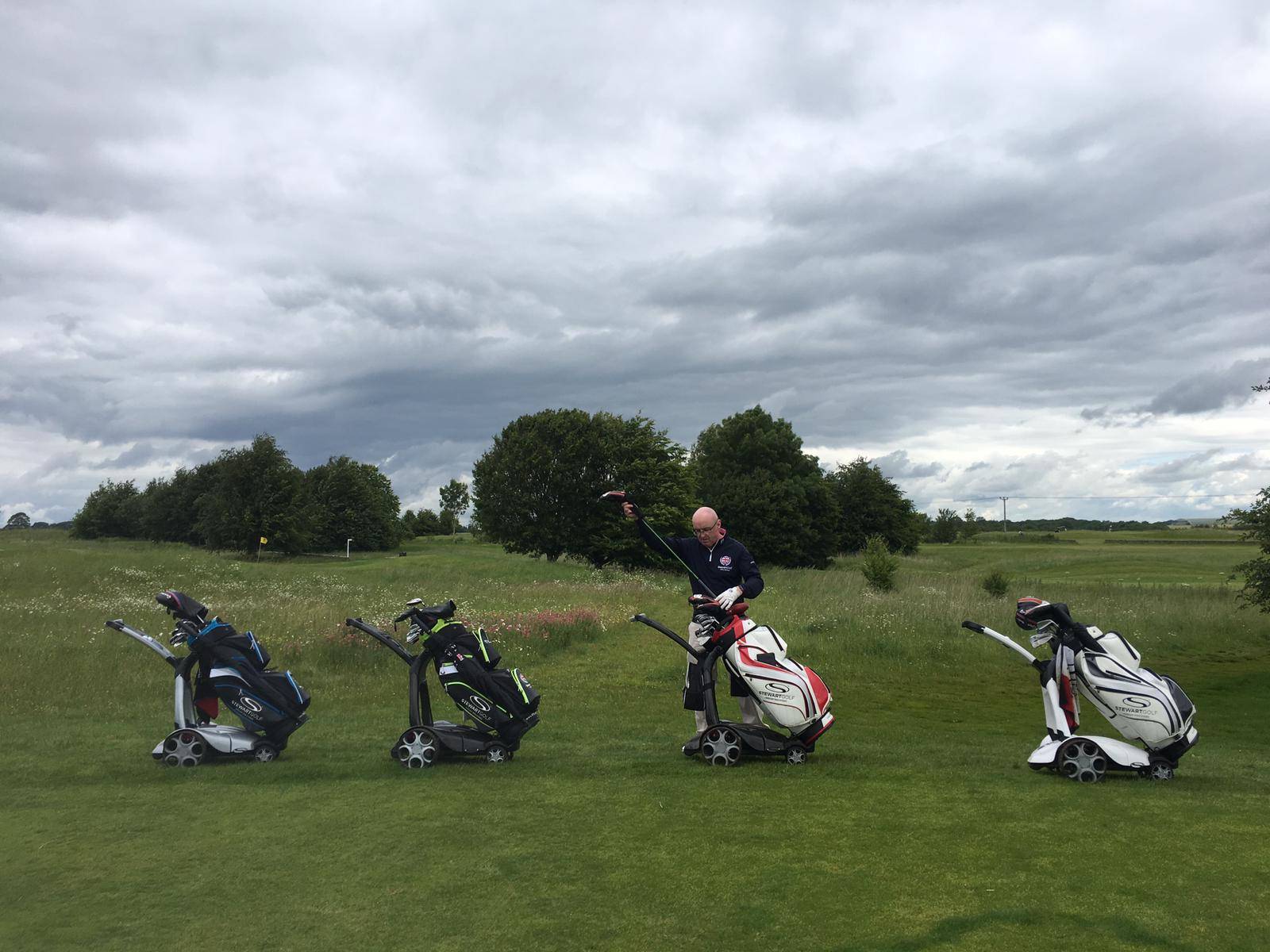 09.14: Round Two on the Cherington Course. Swapped batteries on the X9 Follows in seconds, with the ones we used in Round One on charge ready for later. 14amps of the 22amps capacity used in the first round so with four-amp chargers they'll be almost full again before we get back in again.
10.00: Sun cream needed for the first time. The weather conditions are practically perfect: warm but not hot and sunny but not schorchio. Scoring is good too: and we're playing pick-up games between the four of us to keep us from going mad.
11.30: Grazing is key to eating over four rounds: in any endurance event, big meals are not your friend. Plenty of fruit, nuts, flapjack and wraps being consumed and water too - hydration is almost as important as refueling.
12.45: Another three-and-a-half hour round done but four points more: 88 is a great score! 45 mins to get back out again.

13.30: It's another round on the Cherington course and it's no problem for the X9 Follows with their recharged batteries but psychologically it's tough on the four of us: we've just played these exact same holes and so don't need to be thinking about what club to take, which means more time to think about how knackered we are.
13.55: We're out behind a society and were getting nervous but then they played the wrong hole and we were in front of them faster than you could say "Have we REALLY got another two rounds to go?".
15.00: The wind's starting to get up but it's stayed warm and we've seen nothing that even looked like rain.
17.00: Three down, one to go - and the points are racking up! 91 is the sort of bowmaker score that gets you a reputation...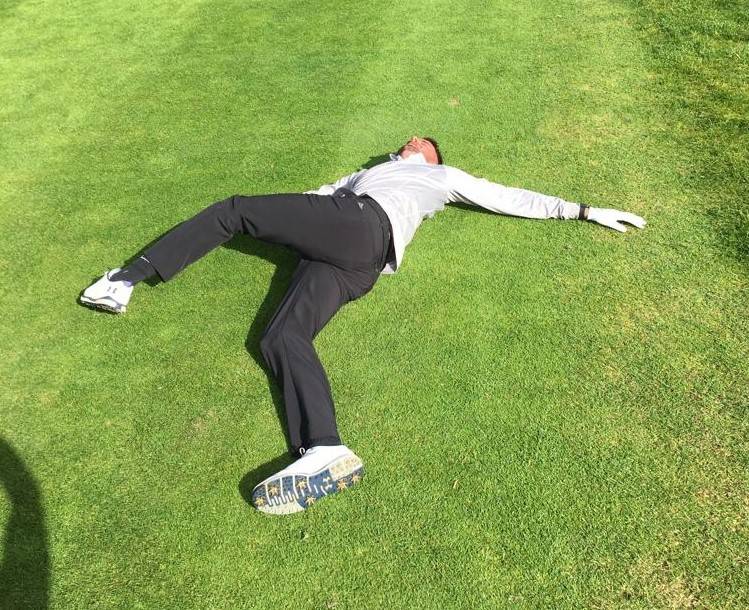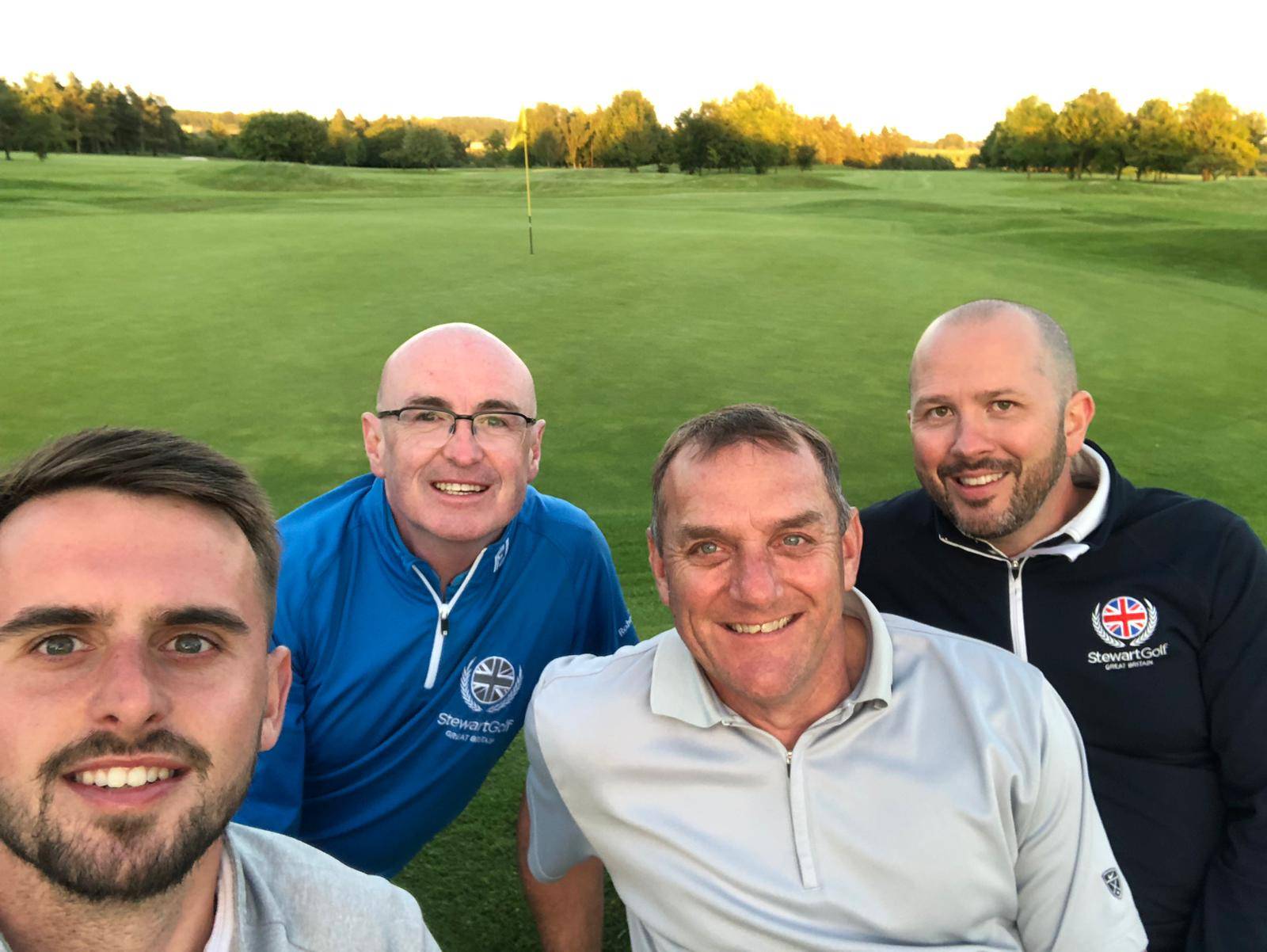 17.20: We weren't due out until 5.45 but everyone else has got more sense than to be starting a round this late so after another battery change it's (almost) millionaire's golf on the last course - Avening.
17.21: Time for some running repairs, especially for the team members who decided to sit down between rounds and who have seized-up!
19.05: Nine holes into the last 18 and everyone's gone very quiet: everyone's heard everyone else's stories and no-one really cares how stiff someone else's back is.
20.20: We're into the final nine now and being able to bend down far enough to put a tee peg in or pick a ball out of a hole is getting difficult - lots of lunging and squatting are in order.
20.50: We've only gone and done it! Three-and-a-half hours for each of the four rounds, and even with the expected dip in points for the last round 84, 88, 91 and 84 for a total of 347 makes us feel almost as smug as having raised a decent amount of money for Macmillan Cancer Support. 61,262 steps; 28.1 miles; 16 hours.
21.00: Fish and chips have rarely tasted so good, and if you haven't donated yet it's not too late: